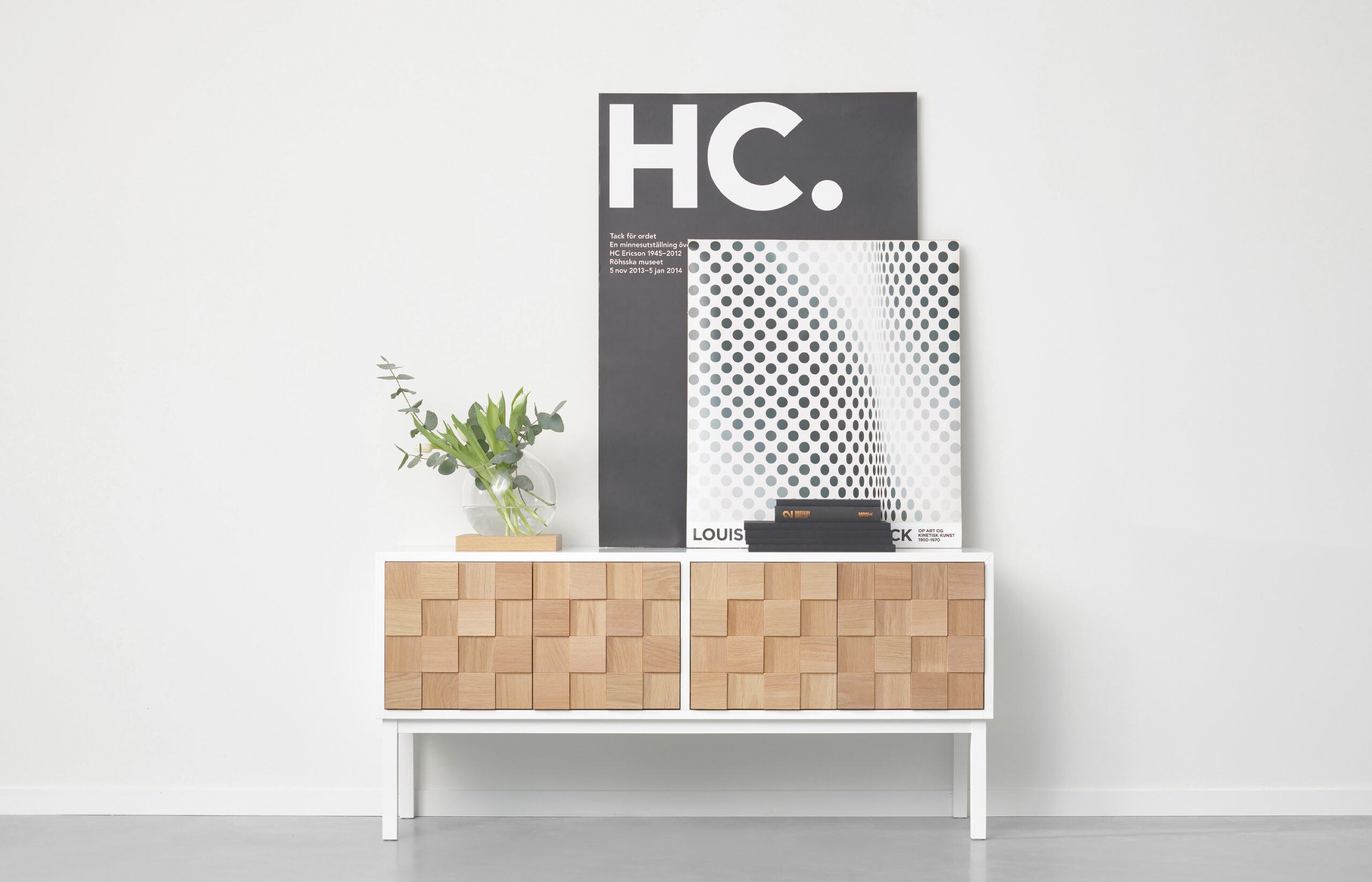 Collect 2016 / media storage
The newest Collect 2016 furniture is the media storage. The Collect 2016 cabinets are a celebration of solid wood with squares in two levels.  
The cabinet has holes for cable feeding and one movable shelf in each section. The doors are opened by a push mechanism. Collect 2016 media storage is available with frame or base.
Materials
Oak, painted wood and MDF
Colour
White with doors in white oiled oak
DIMENSIONS WITH FRAME
W 127 x D 40 x H 59 cm
DIMENSIONS WITH BASE
W 127 x D 40 x H 42 cm
DETAILS
Holes for cable feeding
Downloads