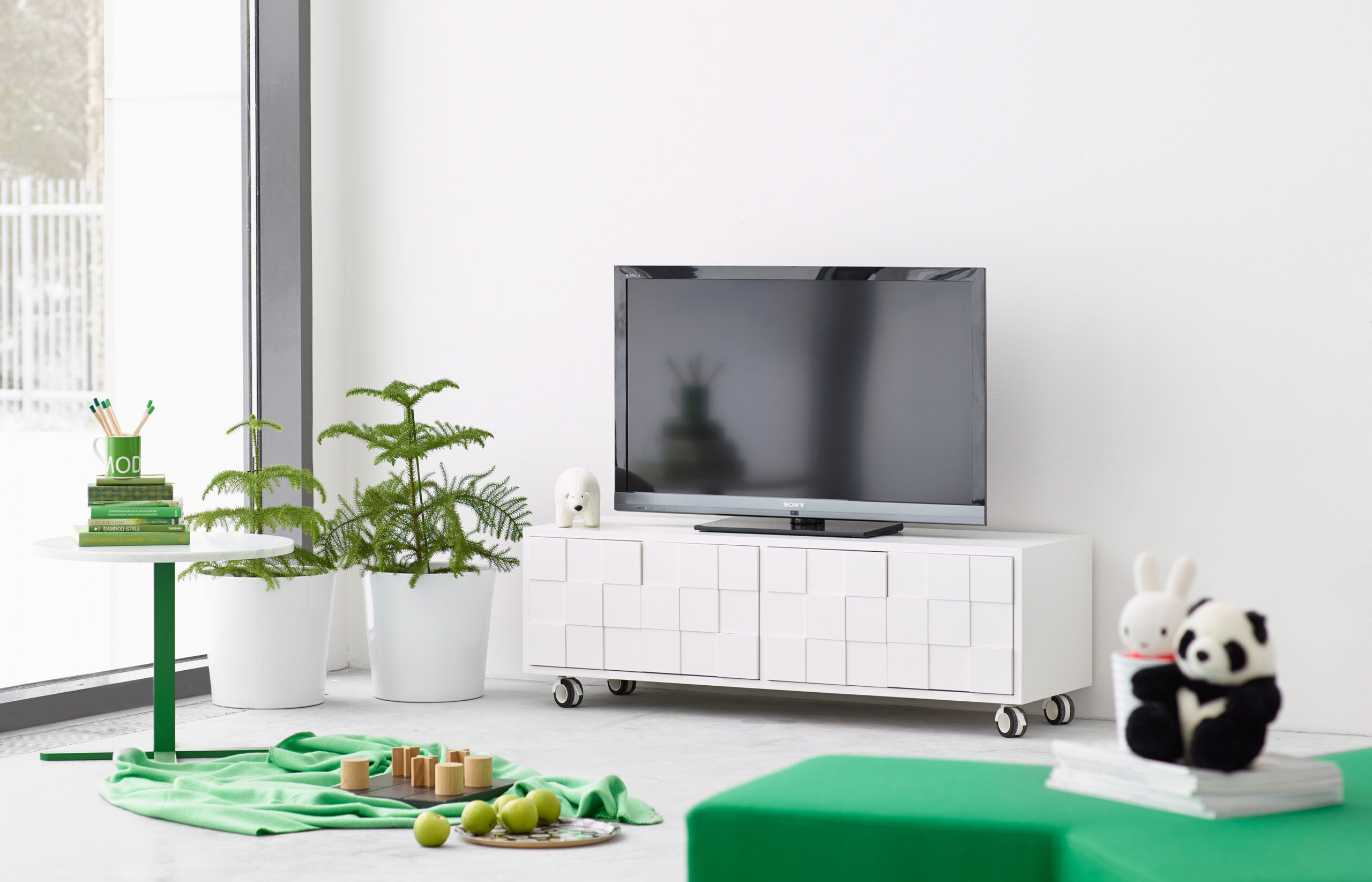 Collect 2010 / media storage
The newest Collect 2010 furniture is the media storage. The Collect 2010 cabinets are characterised by its interesting white doors with squares in different levels.
The cabinet has holes for cable feeding and one movable shelf in each section. The doors are opened by a push mechanism.
Collect 2010 media storage is available with frame, base or wheels.
Materials
Oak, painted wood and MDF
FRAME/BASE
Oiled oak, white oiled oak and white
DIMENSIONS WITH FRAME
W 127 x D 40 x H 59 cm
DIMENSIONS WITH BASE/WHEELS
W 127 x D 40 x H 42 cm
DETAILS
Holes for cable feeding
Downloads