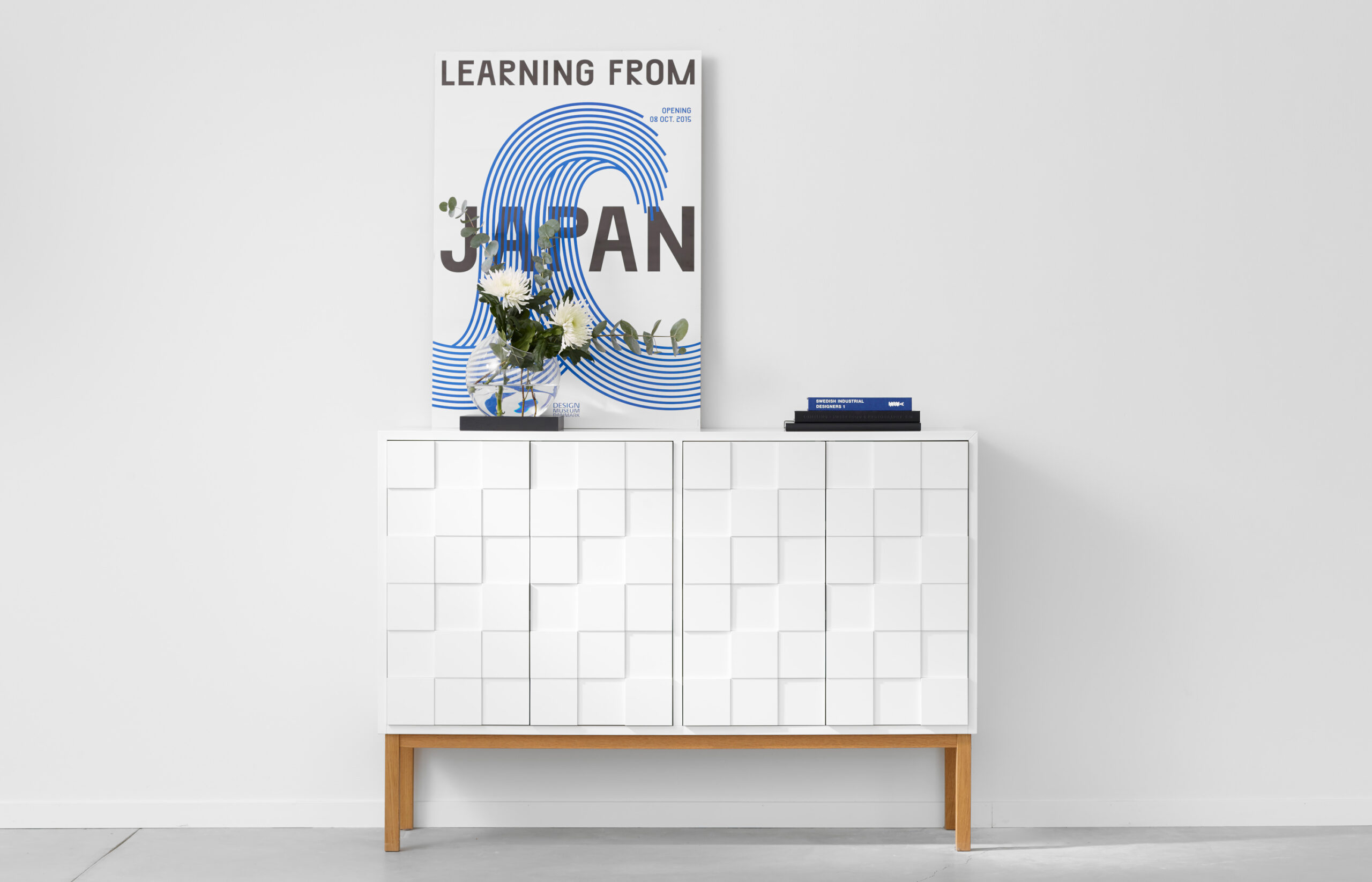 Collect 2010 / low cabinet
Collect 2010 low cabinet is a new version and addition to the Collect family of cabinets. It is lower and a bit deeper, but just as the original Collect 2010 cabinet the low version has the characteristic doors with squares in different levels.
The cabinet has two movable shelves in each section. The doors are opened by a push mechanism.
Materials
Oak, painted wood and MDF
Frames
Oiled oak, white oiled oak and white
Dimensions
W 127 x D 35 x H 89 cm
Downloads