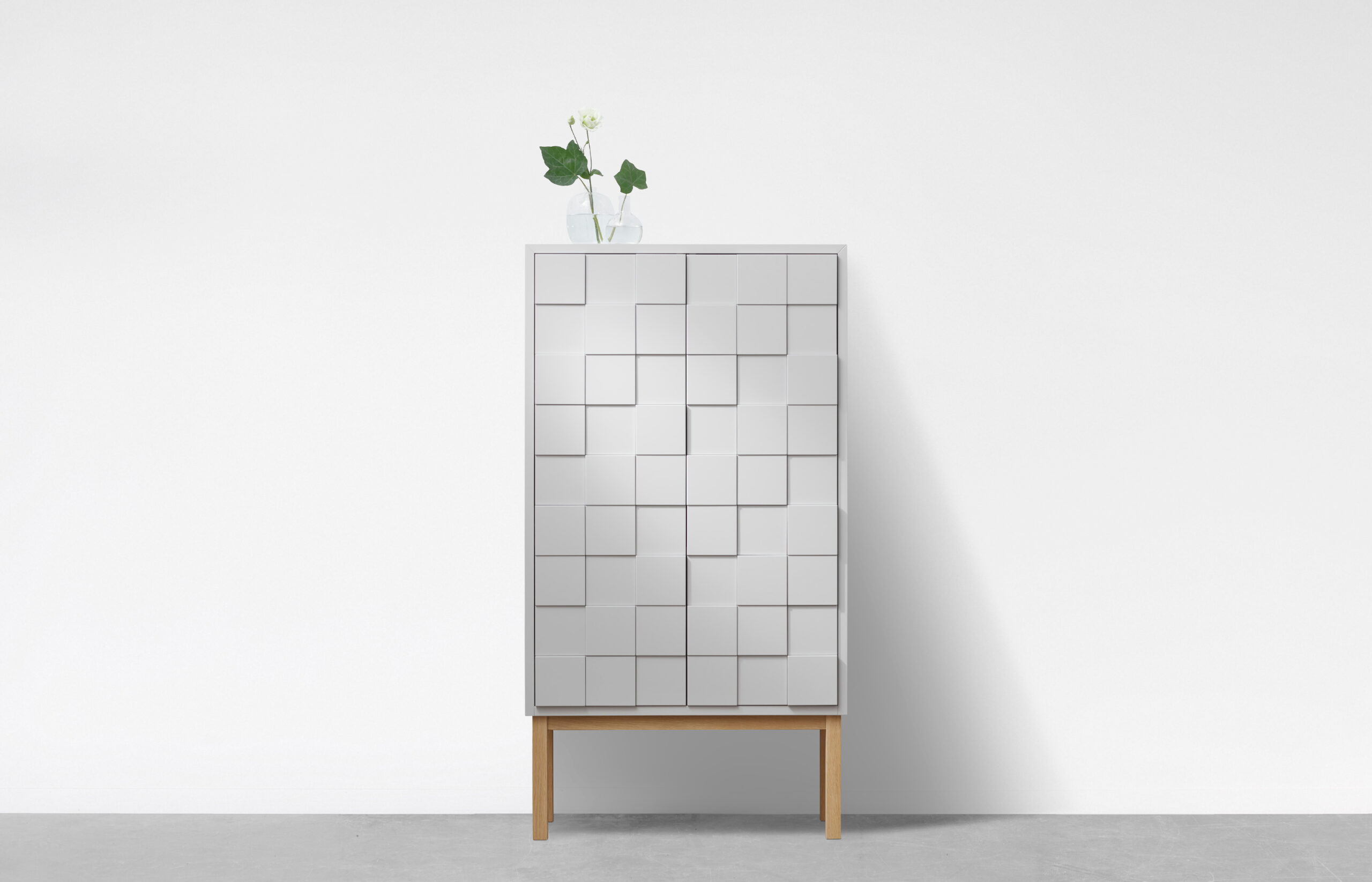 Collect 2010 light grey / cabinet
Collect 2010 is a distinct little cabinet for your favourite things. It is far away from any anonymous storage system and is characterised by its interesting doors with parts in different levels. Collect 2010 light grey is a follow-up to the original Collect 2010 cabinet in white.
The cabinet has two movable shelves and the doors are opened by a push mechanism.
Materials
Oak, painted wood and MDF
Frames
Oiled oak and white oiled oak
Dimensions
W 64 x D 30 x H 119 cm
Downloads