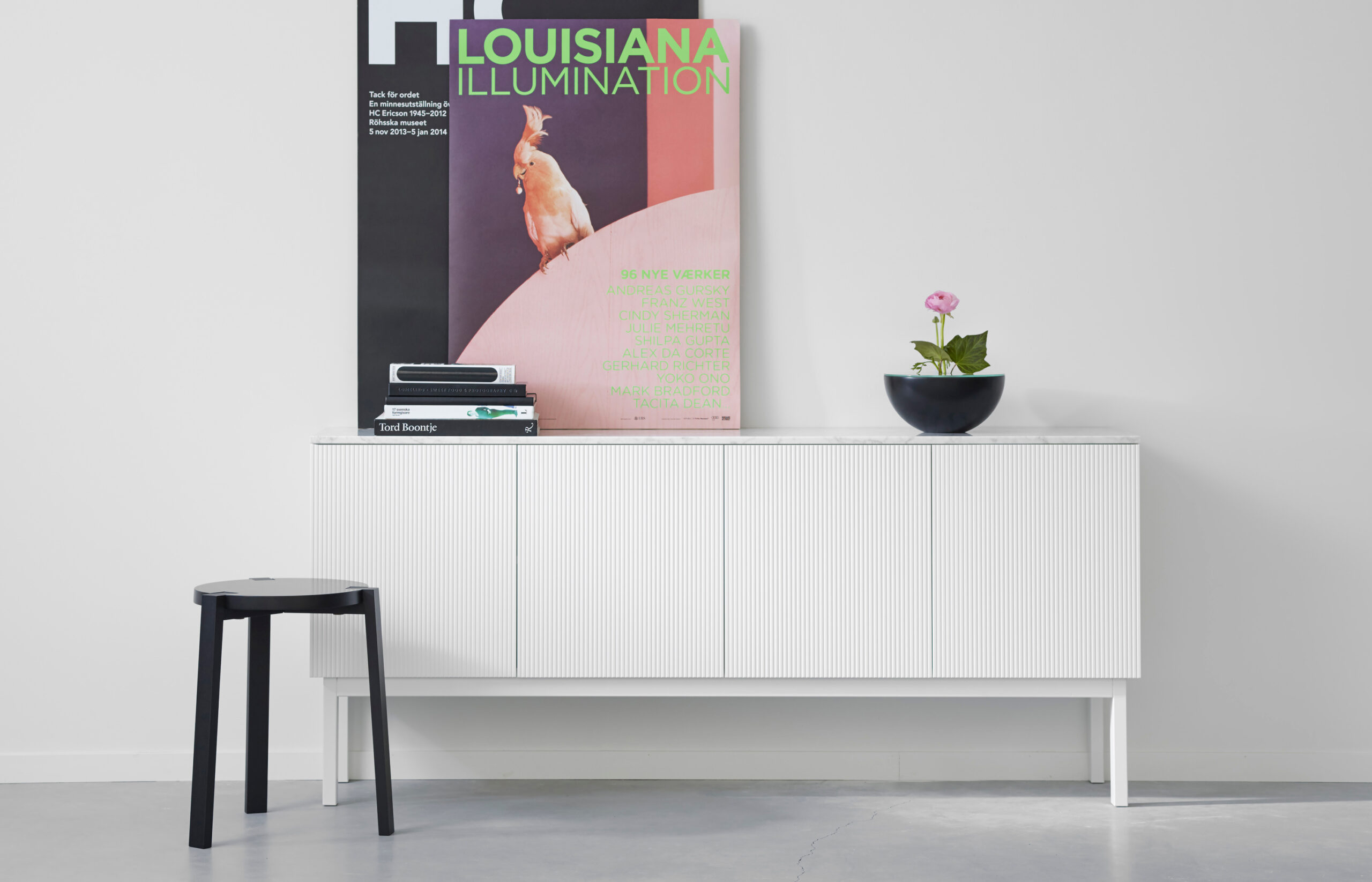 Beam / cabinet
The Beam cabinet has a modern yet classic and timeless design. Both the front and the sides of the cabinet have a milled pattern of thin grooves, which gives the cabinet a very detailed character. 
The components of the cabinet are available in different materials and colours, which makes Beam a bit of a chameleon in its expression and function. The Beam cabinet can for example be placed in the office, living room, hallway or bedroom.
The cabinet has one movable shelves in each section. The doors are opened by a push mechanism.
Materials
Oak, oak veneer, painted wood and MDF and marble
Colours
White and light grey
Tops
White, light grey and carrara marble
Frame/base
White, light grey, oiled oak and white oiled oak
Details
Holes for cable feeding
Dimensions with frame
W 161 x D 35 x H 72 cm
Dimensions with base
W 161 x D 35 x H 51 cm
Downloads