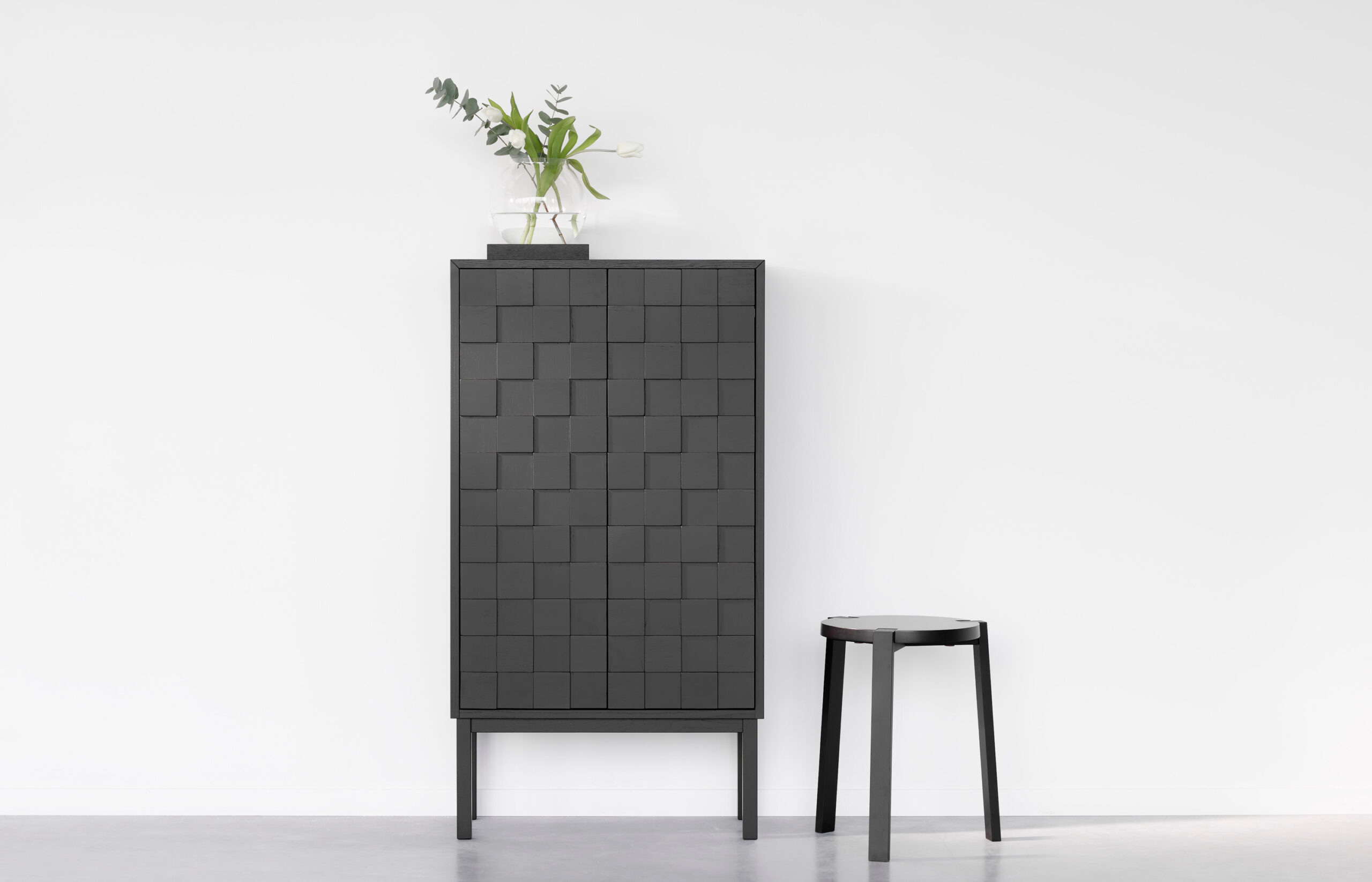 Collect 2016 black / cabinet
The Collect family of cabinets is far away from any anonymous storage system. The cabinets have their own identities. 
Collect 2016 is a celebration of solid wood with squares in two levels. The Collect 2016 black cabinet is a distinct follow up to the original Collect 2016 cabinet in white oiled oak.
The cabinet has two movable shelves and the doors are opened by a push mechanism.
Materials
Oak, oak veneer and MDF    
Dimensions
W 64 x D 30 x H 119 cm
Downloads